History tour to Kraków by air: 4 days, 3 nights
This tour to Kraków is a perfect choice to aid students' understanding of WWII, along with visits to sites such as Wawel Cathedral and the Salt Mines, which will give your young historians a valuable window into other areas of Polish history.
Suggested itinerary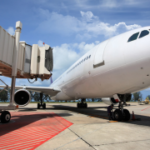 Day one
Fly from the UK to Poland
Transfer to accommodation
Jewish Quarter, Kazimierz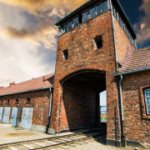 Day two
Auschwitz and Birkenau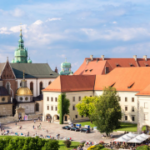 Day three
Schindler's Factory
Wawel Cathedral with the Royal Tombs and Sigismund Bell
Royal Chambers
St Mary's Basilica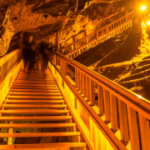 Day four
Depart accommodation
Salt Mines
Transfer to Airport
Fly back to the UK
Excursion locator map
Schindler's Factory

Subject range: History WW1

What you'll experience: This is an experience not to be missed. Housed in the former factory of Oskar Schindler, this museum's well-organised and innovative exhibits tell the moving story of the city from 1939 to 1945. Urban elements are recreated such as a tram carriage, a train station underpass and a crowded ghetto apartment. Oskar Schindler, his factory, and the fate of its Jewish workforce feature prominently being around a sixth of the museum's permanent exhibition.
Select says: Look out for Schindler's exactly preserved office.

Wieliczka Salt Mine

What you'll experience: Situated some 13km south east of Kraków, salt was extracted here for 700 years. Spread over nine levels there is much to see. Visit the St Kinga Chapel which took 30 years to carve. Altars and statues are sculpted in the salt, making a fascinating pilgrimage into the past of a major industrial undertaking. It is also possible to book a miner's tour so students can become miners for a few hours!
Select says: After sightseeing you can take a break in the chamber complex 125 metres underground where there are also souvenir shops.

St Mary's Basilica

What you'll experience: This a Brick Gothic church adjacent to the Main Market Square in Kraków. It was re-built in the 14th century (originally built in the early 13th century). The church has an impressive interior especially the stunning Gothic Altarpiece by Veit Stoss.
Select says: On every hour, a trumpet signal called the Hejnał mariacki is played from the top of the taller of St. Mary's two towers. The tune breaks off in mid-stream, to commemorate the famous 13th century trumpeter, who was shot in the throat while sounding the alarm before the Mongol attack on the city.

Royal Chambers

What you'll experience: The beautiful Gothic Wawel Castle in Kraków was built by Casimir III the Great, who reigned from 1333 to 1370. The Wawel Royal Castle and the Wawel Hill are the most historically and culturally important sites in Poland. For centuries the residence of the kings of Poland, the Castle is now one of the country's best art museums.
Select says: There is a collection of Italian Renaissance paintings, prints, sculpture, textiles, goldsmiths' work, arms and armour, ceramics, Meissen porcelain, and period furniture.

Wawel Cathedral

What you'll experience: The first cathedral church at Wawel, probably built around the year 1000. An audio-guided tour around Wawel Cathedral and up the Sigismund Bell tower takes around 30 minutes, the Royal Tombs 10 minutes, and the Cathedral Museum around 20 minutes.
Select says: Although admission to the cathedral is free, tickets need to be bought to visit Sigismund Bell, Royal Tombs, and the Cathedral Museum.

Sightseeing tour to Jewish Quarter

What you'll experience: This was the centre of Jewish life in Kraków for over 500 years, before it was systematically destroyed during World War II. Also known as Kazimierz, this was the area of the Jewish ghetto. Over 50,000 Jews from the city and surrounding areas were confined to 320 buildings around the Pac Zgody. A fragment of the original six foot high wall still remains. Many synagogues that were destroyed have since been replaced.
Select says: Rediscovered in the 1990s, thanks to the fall of the regime and worldwide exposure through the lens of Steven Spielberg, this is now Krakow's most exciting district.

Auschwitz-Birkenau Memorial

What you'll experience: The camp is split over several sites, including Auschwitz-I, the original, smaller site, and Auschwitz-II Birkenau, the purpose-built death factory. Your guided tour will cover both sites and students will have headphones so that they can hear the commentary at every stage of the tour. A UNESCO World Heritage Site, the Auschwitz-Birkenau Memorial and State Museum is located in the Polish town of Oswiecim, just an hour's drive from Kraków. At this site, chosen by the SS for no other reason than its convenient location at a railway junction, some 1.3 million people were systematically murdered between 1940 and 1945.
Select says: Morris Gleitzman's series of books Once/Then/Now/After provide wonderful insights into this time through the eyes of children – we recommend these pre-tour to aid understanding through story.
History tour to Kraków by air: 4 days, 3 nights Accommodation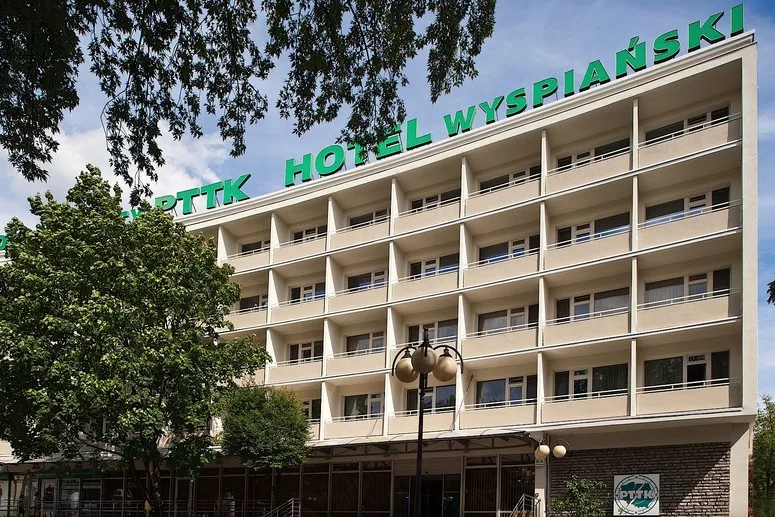 Hotel Wyspianski
In a great location 8 minutes' walk from the old town and main square.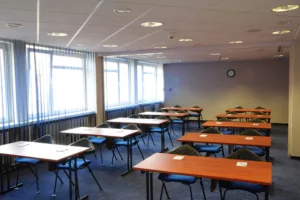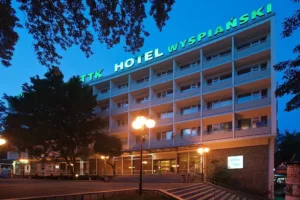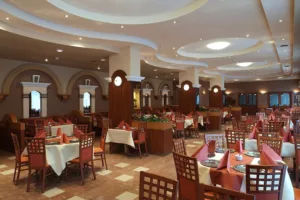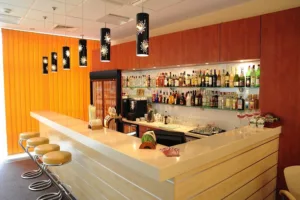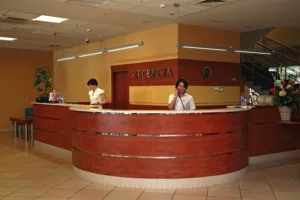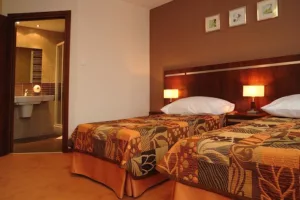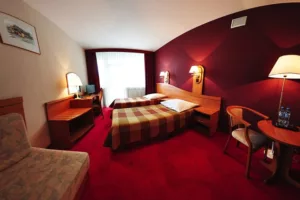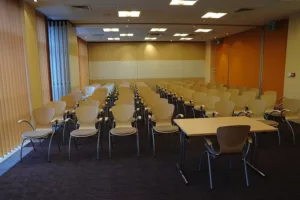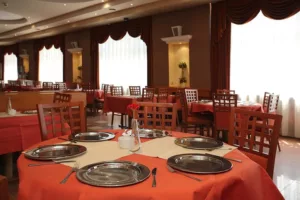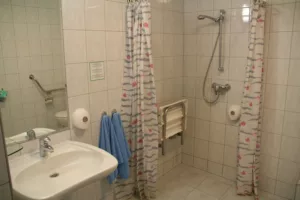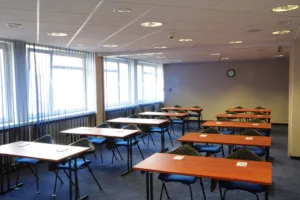 Rooms: Rooms: All rooms have en-suite facilities.
Facilities: Facilities: Restaurant, free Wi-Fi, games arcade.
Learning areas:
At least one study of a significant society or issue in world history and its interconnections with other world developments – for example, Changing Russian empires c.1800-1989

GCSE

AQA – Germany, 1890–1945: Democracy and dictatorship

AQA – Conflict and tension between East and West, 1945 – 1972

Edexcel – Superpower relations and the Cold War, 1941 – 1991

OCR – Germany 1925–1955: The People and the State

OCR – Poland 1956–1990: The People and the State

OCR – International Relations 1918-75

OCR SHP – Living under Nazi Rule, 1933–1945

WJEC – Germany in Transition, 1919-1939

CEA – Life in Nazi Germany 1933 – 1945

SQA Natioanl 5 – Hitler & Nazi Germany 1919 – 1939

SQA Natioanl 5 – WWII 1939 – 1945

SQA National 5 – Cold War 1945 – 1989

History A and AS-Level (KS5)

AQA – Democracy and Nazism: Germany, 1918–1945

AQA – The Cold War, c1945–1991

AQA – The quest for political stability: Germany, 1871–1991

Edexcel – Germany and West Germany, 1918– 1989

Edexcel – Germany, 1871–1990: united, divided and reunited

OCR – The Cold War in Europe 1941–1995

OCR – Democracy & Dictatorship in Germany 1919 – 1963

WJEC – Germany – Democracy to Dictatorship

WJEC – Changing Leadership & Society in Germany 1871-1989

CEA – Germany 1919 – 1945

CEA – Clash of Ideologies in Europe 1900 – 2000

SQA – Cold War 1945 – 1989

Pre U – European History 1774 – 2000

Pre U – Nazi Germany 1933 – 1945

Select Extras:

Have you thought of suggesting a relevant story to your students pre-tour? We highly recommend Once by Morris Gleitzman a story about a Jewish boy, Felix who lived in Poland and is on a quest to find his book-keeper parents after he sees Nazis burning the books in the Catholic Orphanage in which he is staying. We also recommend WWII related books/films The Book Thief and The Boy in the Striped Pyjamas.

Try the resource 'Time for Kids' for a history timeline and more: