Activities week tour to Rhineland by coach: 5 days, 4 nights
The Rhineland region is a beautiful area full of history, charm and culture. It provides a superb selection of excursions with its Gothic churches, historic castles and towns including Cologne, Koblenz and Boppard. With a day at Phantasialand this makes for both a fun and culturally enriching activity week tour.
Suggested itinerary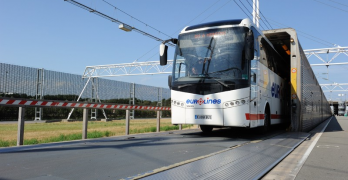 Day one
Depart from school by coach
Connect with channel crossing
Arrive at accommodation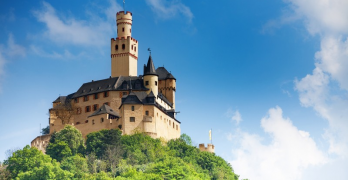 Day two
Romanticum Koblenz
Free time to explore Koblenz on foot
Marksburg Castle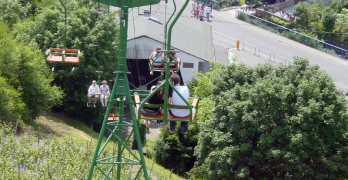 Day three
Boppard town
Boppard chairlift
River cruise onto Rüdesheim
Visit Siegfried's Mechanisches Musikkabinett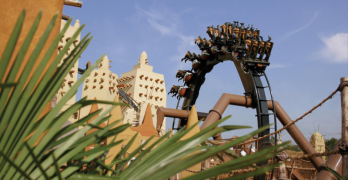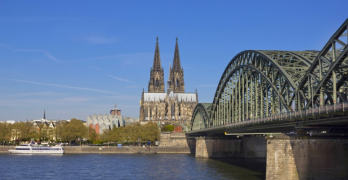 Day five
Depart accommodation
Stop in Cologne
Connect with channel crossing
Arrive back in the UK
Tour gallery
Excursion locator map
Romanticum Koblenz

Subject range: MFL, Cultural

What you'll experience: An interactive exhibition experience that brings to life fascinating aspects of the romantic Middle Rhine Valley. Visitors take part in a fantastic journey through time as a steamship passenger and experience the romance of the Rhine up close, while getting to know the river and its fascinating myths and legends.
Select says: The exhibition is housed in a modern new building the Forum Confluentes culture centre. Find out more here.

Marksburg Castle

Subject range: MFL, Cultural

What you'll experience: Marksburg Castle is situated on a hill above the town of Braubach on the Rhine's right bank. There is much to see here including four gates, the gothic Great Hall, a central keep, the beautifully painted walls of the chapel tower and a unique medieval herb garden. The castle also contains some fascinating artefacts from the Middle Ages. It is possible to pre-book guided tours which take about 50 minutes.
Select says: Students may like to visit the armoury room (the Rüstkammer) which contains a fantastic collection of armour from 600 BC to 1500 AC.

Boppard chairlift

Subject range: MFL, Cultural

What you'll experience: For the best view of the largest bend on the Rhine, take a trip on the chairlift from Mühltal to Gedeonseck. There are breath-taking views of Boppard and the meandering River Rhine.
Select says: It's also lovely to take a little time at the top for a walk. Weather permitting, eat your packed lunch while enjoying the magnificent views.

Rhine River Cruise

Subject range: MFL, Cultural

What you'll experience: The river cruise takes you past medieval castles and picturesque villages – discover magnificent scenery and beautiful vineyards.
Select says: Most tours are accompanied with running commentary in English.

Siegfried's Mechanisches Musikkakinet

Subject range: MFL, Cultural

What you'll experience: In the former wine cellar of a 15th Century city manor house on a back street in Rudesheim am Rhein, is the charming Siegfried's Mechanisches Musikkabinett mechanical music box museum, a wondrous and entertaining ode to the art of mechanised music. A fun and often surprising collection of 18th and 19th century mechanical musical instruments that play themselves as you're shown around.
Select says: Students will be fascinated by the amazing band of 27 automated animal and human dolls all playing different instruments.

Phantasialand

Subject range: MFL, Cultural

What you'll experience: This is the largest theme park in Germany. There are six themed zones to explore at this park: Fantasy, Deep in Africa, Berlin, Mystery, Mexico and China Town. Visit the Mystery Castle or marvel at the Chinese acrobats. The entrance includes a snack pack for students.
Select says: For adrenaline thrills try the Black Mamba ride or Colorado Adventure – a mine train roller coaster. Find out more about Phantasialand here.

Cologne

Subject range: MFL, Cultural

What you'll experience: Cologne is Germany's fourth-largest city and is located on both sides of the Rhine River. There is much to see and we would recommend a walking tour of the city's famous and beautiful Gothic Cathedral and the charming historical Old Town. Many sights are concentrated within a square kilometre of the Cathedral, the town hall and the old town with the Romanesque church of Groß St. Martin. Explore the narrow, cobble-stoned alleys of the Old Town and the busy squares like the Roncalliplatz, the Heumarkt or the Alter Markt.
Select says: You can also discover many monuments and fountains in Cologne's Old Town, including the Heinzelmännchen fountain, home of the Cologne elves who legend says did all the work for the people of Cologne during the night, so that they could be lazy during the day.
Activities week tour to Rhineland by coach: 5 days, 4 nights Accommodation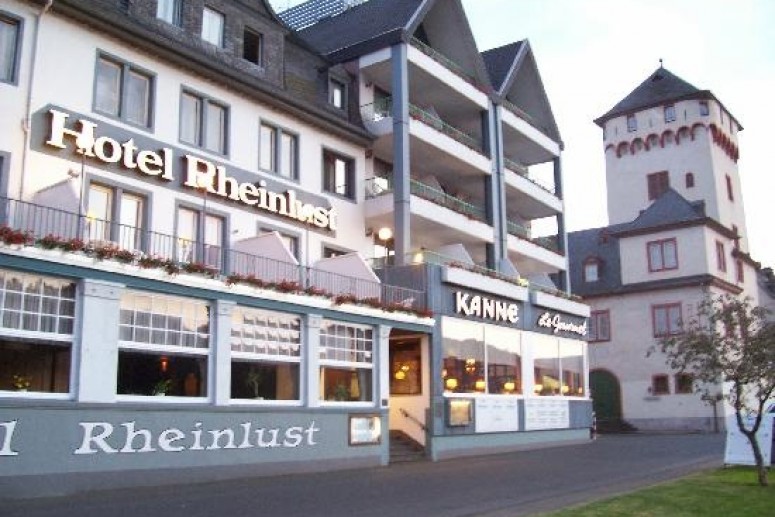 Hotel Rheinlust
This centrally located hotel in Boppard has a family-friendly atmosphere which makes it a good choice for school groups. It is located on the Rhine promenade, with views onto the River Rheine.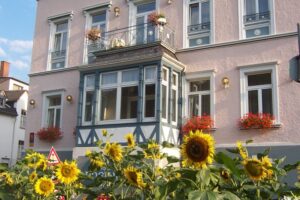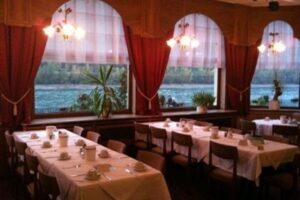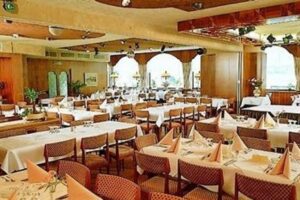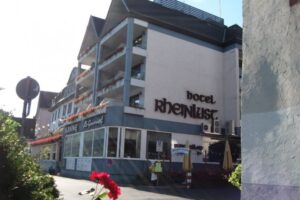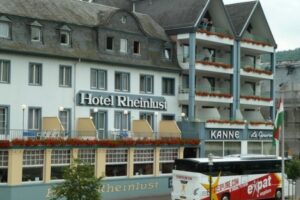 Rooms: Rooms: All with en-suite facilities.
Facilities: Facilities: Wi-fi, 24 hour front desk, shared lounge/tv area, bar, restaurant.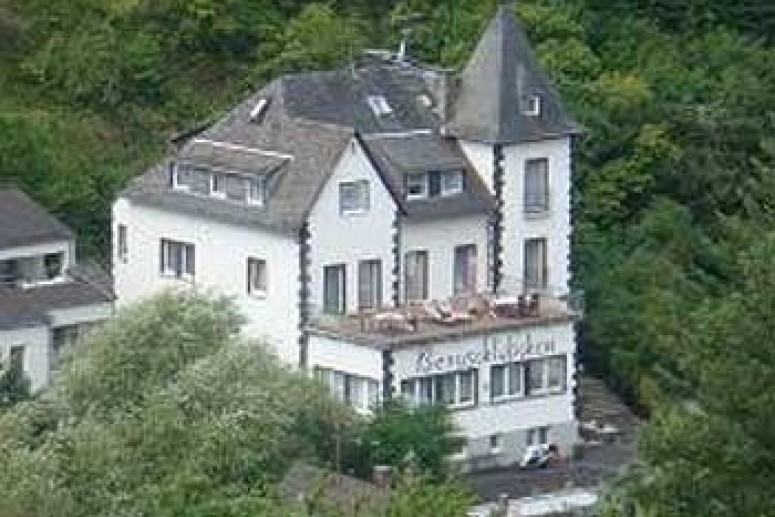 Hotel Bergschlösschen
Location: Mühltal of Boppard
Situated in a green and quiet area about 800 metres from the city centre.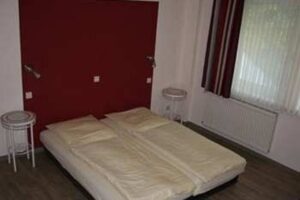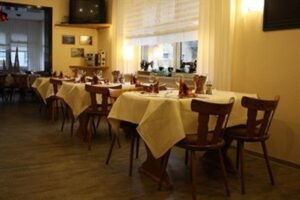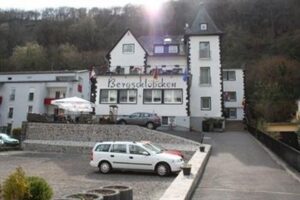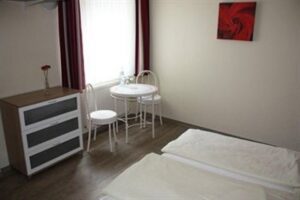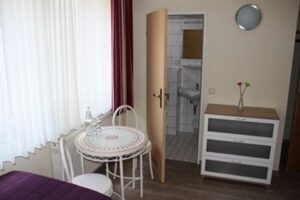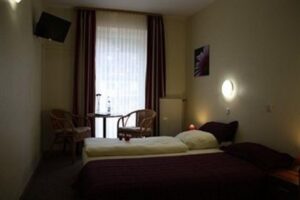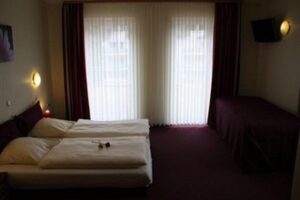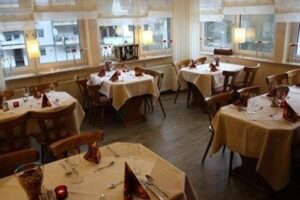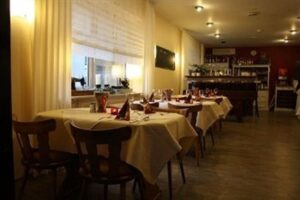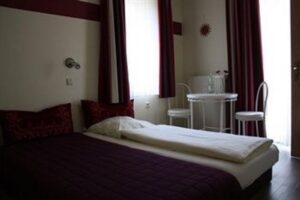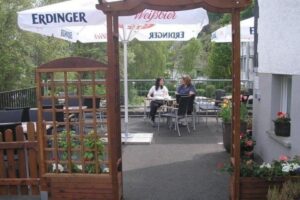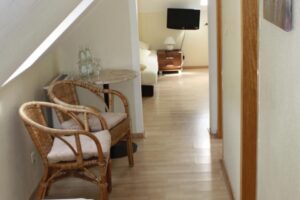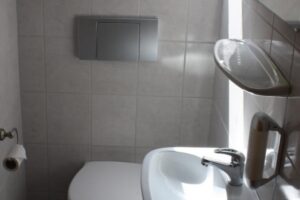 Rooms: Rooms: 24 comfortable rooms with shower, hair dryer, LCD TV, sleeping 2, 3, 4, and 5-people and a 6-person floor with a triple, double and single room. This floor has a separate toilet and a separate shower.
Facilities: Facilities: bar, non-smoking, wireless Internet is available in the public area.
Learning areas:
Why not link your tour to your school PSHE planning? Areas covered could include: gaining self-confidence and independence; working together and making new friends; trying new activities; enjoy healthy, safe, responsible and fulfilled lives; recognising and managing risks; take increasing responsibility for themselves.

For KS3/4 how about linking a cultural tour to the Citizenship curriculum: to enable them to manage their money on a day-to-day basis.

KS2 Foreign Language: listen attentively to spoken language and show understanding by joining in and responding; engage in conversations; ask and answer questions; develop accurate pronunciation and intonation; broaden their vocabulary and develop their ability to understand new words.

KS3 Modern foreign language: develop and use a wide-ranging and deepening vocabulary that goes beyond their immediate needs and interests; listen to a variety of forms of spoken language to obtain information and respond appropriately; initiate and develop conversations, coping with unfamiliar language and unexpected responses, making use of important social conventions such as formal modes of address; speak coherently and confidently, with increasingly accurate pronunciation and intonation.

KS4 Modern foreign language: develop their ability to communicate confidently and coherently with native speakers in speech and writing, conveying what they want to say with increasing accuracy; express and develop thoughts and ideas spontaneously and fluently; listen to and understand clearly articulated, standard speech at near normal speed; deepen their knowledge about how language works and enrich their vocabulary in order for them to increase their independent use and understanding of extended language in a wide range of contexts; develop awareness and understanding of the culture and identity of the countries and communities where the language is spoken.