Activities week tour to Disneyland Paris by coach: 2 days, 1 night
An activities week tour to Disneyland® Paris will be a magical experience for your students and a great opportunity to build confidence and develop relationships between staff and students whilst having fun! 3 days, 2 nights is also an option.
Suggested itinerary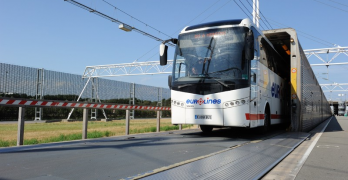 Day one
Depart from school by coach
Connect with channel crossing
Arrive at accommodation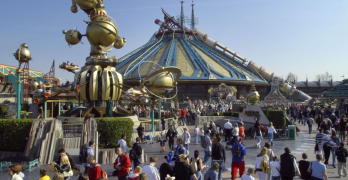 Day two
Day at Disneyland® Paris and Studios
Return to the UK on coach
Tour gallery
Excursion locator map
Disneyland® Paris

Subject range: MFL, Cultural

What you'll experience: A favourite for students of all ages. A day or two at Disneyland® Paris is often the highlight of the tour with many attractions to be found in Frontierland, Discoveryland, Fantasy and much more! A great way for students to practice their French speaking and listening skills whilst having fun.
Select says: Disney also provide excellent learning modules across a variety of subjects. Contact us for details.
Activities week tour to Disneyland Paris by coach: 2 days, 1 night Accommodation
Learning areas:
Why not link your cultural tour to your school PSHE planning? Areas covered could include: gaining self-confidence and independence; working together and making new friends; trying new activities; enjoy healthy, safe, responsible and fulfilled lives; recognising and managing risks; take increasing responsibility for themselves.

For KS3/4 how about linking a cultural tour to the Citizenship curriculum: to enable them to manage their money on a day-to-day basis.

For KS2 how about linking to the Foreign Language curriculum: listen attentively to spoken language and show understanding by joining in and responding; engage in conversations; ask and answer questions; develop accurate pronunciation and intonation; broaden their vocabulary and develop their ability to understand new words.

KS3 Modern foreign language: develop and use a wide-ranging and deepening vocabulary that goes beyond their immediate needs and interests; listen to a variety of forms of spoken language to obtain information and respond appropriately; initiate and develop conversations, coping with unfamiliar language and unexpected responses, making use of important social conventions such as formal modes of address; speak coherently and confidently, with increasingly accurate pronunciation and intonation.