Activities week tour to Paris & Disneyland Paris by coach: 4 days, 3 nights
An activities week tour to Paris and Disney will give your students the opportunity to experience some of the main sights of Paris, alongside having a magical experience at Disneyland Paris!
Suggested itinerary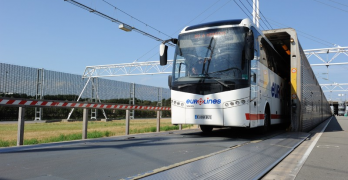 Day one
Depart from school by coach
Connect with channel crossing
Stade de France en route
Arrive at accommodation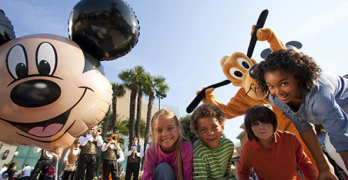 Day two
Full day at Disneyland® Paris and Studios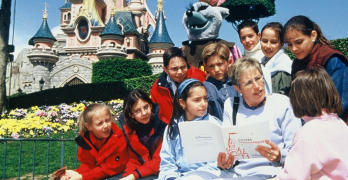 Day three
Full day at Disneyland® Paris and Studios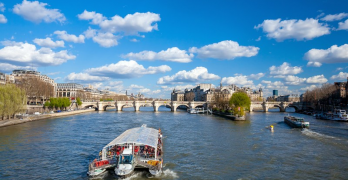 Day four
Depart accommodation
Full day sight-seeing in Paris including river cruise and Tour Montparnasse
Return to the UK on coach
Tour gallery
Excursion locator map
FlyView Paris

Subject range: Art, Cultural, History, Language

What you'll experience: Discover Paris as you've never seen it before with a thrilling jetpack flight over Paris in fully immersive virtual reality.

Immersive video and a dynamic movie platform combine images of flying over Paris with your jetpack's movements to give you all the sensations of real fight!
Take off, accelerate, and stop to enjoy the panoramic view, then turn, move sideways, and swoop down for a closer view of a monument
Paris landscapes, filmed from the capital sky using drones
A last generation VR headset with a 360-degree vision

Select says: View the FlyView website for a taster of what to expect.

Disneyland® Paris

Subject range: MFL, Cultural

What you'll experience: A favourite for students of all ages. A day or two at Disneyland® Paris is often the highlight of the tour with many attractions to be found in Frontierland, Discoveryland, Fantasy and much more! A great way for students to practice their French speaking and listening skills whilst having fun.
Select says: Disney also provide excellent learning modules across a variety of subjects. Contact us for details.

Tour Montparnasse

What you'll experience: This is Paris' only skyscraper and the tallest building in France at 210 metres. You can visit the panoramic floor for fabulous views over the city. The tower is open until late, so it's also possible to take in the beautifully lit night time beauty of Paris.
Select says: This is by far the best place to view of the Eiffel Tower.

Boat Cruise - Bateaux Parisiens

Subject range: MFL, Art, Cultural

What you'll experience: One of the best and most relaxing ways to see the sights of Paris is to take a Seine river boat cruise. Starting at the foot of the Eiffel Tower, your cruise will take you up stream to the Ile de la Cité and Notre Dame Cathedral.
Select says: Trips depart every 20 minutes at peak times.

Stade de France, Saint-Denis

Subject range: MFL, Cultural

What you'll experience: This magnificent stadium with a capacity of 80,000 was built to serve the 1998 World Cup. A guided tour takes you behind the scenes to the changing rooms and the VIP stands. At the end of the tour you can view the permanent exhibition and relive the key moments in the stadium's existence.
Select says: There are many event related items to view in the permanent exhibition including trophy replicas, autographed guitars, signed jerseys, videos and more!
Activities week tour to Paris & Disneyland Paris by coach: 4 days, 3 nights Accommodation
Learning areas:
Why not link your cultural tour to your school PSHE planning? Areas covered could include: gaining self-confidence and independence; working together and making new friends; trying new activities; enjoy healthy, safe, responsible and fulfilled lives; recognising and managing risks; take increasing responsibility for themselves.

For KS3/4 how about linking a cultural tour to the Citizenship curriculum: to enable them to manage their money on a day-to-day basis.

For KS2 how about linking to the Foreign Language curriculum: listen attentively to spoken language and show understanding by joining in and responding; engage in conversations; ask and answer questions; develop accurate pronunciation and intonation; broaden their vocabulary and develop their ability to understand new words.

KS3 Modern foreign language: develop and use a wide-ranging and deepening vocabulary that goes beyond their immediate needs and interests; listen to a variety of forms of spoken language to obtain information and respond appropriately; initiate and develop conversations, coping with unfamiliar language and unexpected responses, making use of important social conventions such as formal modes of address; speak coherently and confidently, with increasingly accurate pronunciation and intonation.