Food Safari to Normandy by coach: 4 days, 3 nights
A food technology tour to Normandy will give your students a range of exciting learning opportunities in nutrition and cooking. This tour could also be made cross-curricular, linking to other subject areas such as MFL.
Suggested itinerary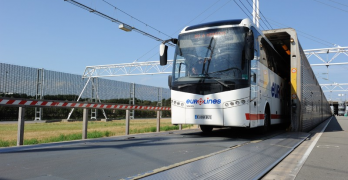 Day one
Depart from school by coach
Connect with channel crossing
Sweet making at Bec a Suc on route (Opal Coast)
Arrive at accommodation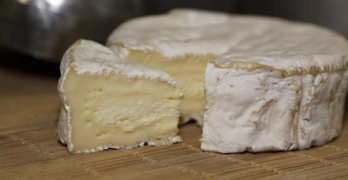 Day two
Boulangerie
Cheese Farm
Snail Farm (subject to seasonal availability)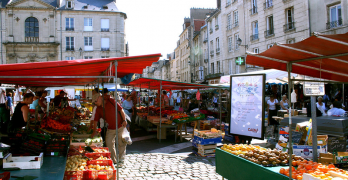 Day three
Local market (see excursion details for possibilities)
Oyster Farm (subject to seasonal availability)
Cider/apple juice Farm
Caramels d'Insigny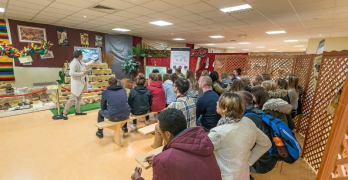 Day four
Depart accommodation
Travel with stop at at chocolaterie
Return back to the UK on coach
Tour gallery
Excursion Locator Map
Caramel Making – Isigny Sur Mer

Subject range: MFL, Cultural, Food Technology

What you'll experience: See how the caramels are produced and learn about the process. The company has revived the production of caramel in Isigny sur Mer and produces 300 tons of caramel per year. The company continues to grow while preserving the craftsmanship.
Select says: Don't miss the sample tasting! Tours are in French so ensure you have a basic understanding or you have a French speaker with you. Still worth a visit though.

Sweet Making - Confisserie Bec a Suc, Boulogne-sur-Mer

Subject range: MFL, Cultural

What you'll experience: In this traditional confisserie, students will learn what ingredients are used to make different sweets such as fruit drops and jellies, truffles, marzipan and lollipops. There is a demonstration and tasting.
Select says: A quick visit to the shop after the tour is always popular with students so ensure you leave a bit of time!

Ferme de la Mimarnel - Goat's Cheese Farm

Subject range: MFL, Cultural, Food Technology

What you'll experience: Ferme de la Mimarnel is a small family run goat's cheese producer in the village of Cambremer, approximately an hour's drive east of Château du Baffy. During a visit, groups will have the opportunity to see the goats and to taste the cheese during a guided tour in French.
Select says: The tour will give students an insight into the stages of the cheese making process whilst enabling the development of their language skills.

Oyster Farm - La Calvadosienne

Subject range: MFL, Cultural, Geography, Food Technology

What you'll experience: During your visit students visit the oyster banks and learn about the oyster and the history of oyster farming in Europe. La Calvadosienne is accredited as an "educational farm" and the complete visit is available in English. You will also learn how the tidal system affects the farming of the oysters.
Select says: La Calvadosienne is located to the east of Arromanches within the oyster farming area of Asnelles-Meuvaines.

Bakery – Boulangerie Les Co-Pains near Cambremer

Subject range: MFL, Cultural, Food Technology

What you'll experience: The children actively participate in the bread making process, from visiting the mill and learning about the different types of flour to kneading the dough and seeing the stages in dough production such as weighing the dough, shaping it, cooking it in the oven, and cooking time.
Select says: Each child may take the bread they have made with them. There is an indoor/outdoor picnic area on site. This is a must do excursion and one of Select's favourites in Normandy. It has a great atmosphere and the staff are very welcoming and friendly. Tours can be tailored to ages and language abilities.

Manoir d'Apreval, apple juice/cider farm

Subject range: MFL, Cultural, Food Technology

What you'll experience: There is a guided tour to show you the collection techniques, mixing apples, fermentation, and the process of distillation.
Select says: You will also be able to sample some of the wonderful apple juice.

Market Visits

Subject range: MFL, Cultural, Food Technology

What you'll experience: The markets in Normandy are fabulous places for students to see and sample the diversity of local produce and traditions, and to experience a colourful, lively and welcoming atmosphere. It's also a great chance to try out their language skills. A full list of possibilities can be viewed a at the Normandy tourism website market page.
Select says: Bear in mind that most markets take place in the morning or on specific days. Some accommodations allow you to take food back and make lunches for your group after the market visit. Some groups enjoy doing this as a French language use excersise.

Biscuit Makers - Sablés d'Asnelles

Subject range: MFL, Cultural, Food Technology

What you'll experience: A traditional, pure butter biscuit producer. Located in the small village of Asnelles which has been open now for over 100 years. They will give you a brief tour (normally about 10mins) then you will get the chance to sample the product itself.
Select says: Take some euros as you will also have the opportunity to make additional purchases! Large groups are broken down into smaller groups to ensure everyone gets the full experience.

Chocolaterie du Drakkar

Subject range: MFL, Cultural, Food Technology

What you'll experience: At Chocolaterie du Drakkar, students learn all about the history and production of chocolates, including a film which takes you on a trip to the cocoa plantations of Sao Tome. Students will get many insights into the production process at Drakkar, including trying to recognize the aromas that are most often mixed with cocoa.
Select says: Of course, this visit would not be a chocolate tour without some traditional tasting!
Food Safari to Normandy by coach: 4 days, 3 nights Accommodation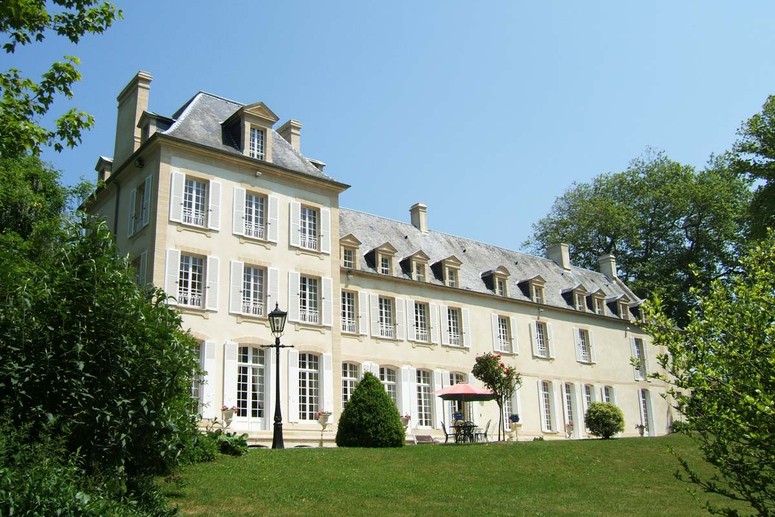 Château du Baffy
Location: Colombiers-sur-Seulles
The Château is only 6 kilometres from the picturesque seaside town of Courselles-sur-Mer with its yacht harbour and sandy beaches, and is also on the doorstep of Bayeux and the World War II landing beaches. It's the perfect base for groups to enjoy the wealth of excursions and educational experiences on offer in this historical area.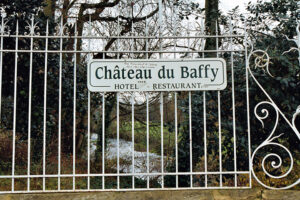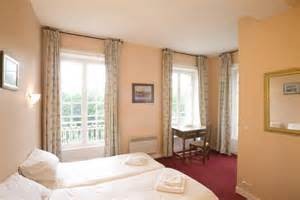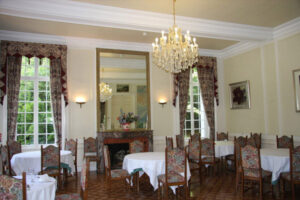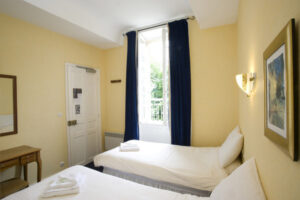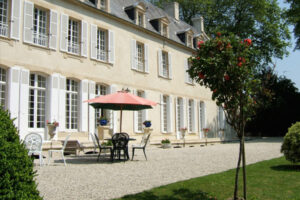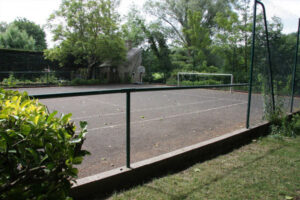 Rooms: Rooms: The Château sleeps up to 110 persons in 2-5 bedded rooms, all with en-suite bathrooms.
Facilities: Facilities: There are two restaurants, a teachers' lounge, a sun-terrace, and a meeting room. Outside there are lawned gardens and a tennis court, as well as a barbeque area, plus a new 100 metre squared sports hall! Select says: The Château du Baffy has a main building and the adjacent Villa Mathilde - both buildings accommodate a full coach capacity, so groups can enjoy sole-occupancy of their building. Our Château has been a highly popular choice for dozens of UK schools in the past fifteen years and will now be operated by our own team, including our renowned French chef Thierry! One of our teachers says, "Beautiful setting – a great place to take school groups. Plenty of outdoor space to run around and very French feeling dining room. Ideal location to explore this wonderful area."
Learning areas:
KS3

Aims: understand and apply the principles of nutrition and learn how to cook
Subject content: Through a variety of creative and practical activities, pupils should be taught the knowledge, understanding and skills needed to engage in an iterative process of designing and making. They should work in a range of domestic and local contexts [for example, the home, health, leisure and culture] and industrial contexts [for example, engineering, manufacturing, construction, food, energy, agriculture.
Design: use research and exploration, such as the study of different cultures, to identify and understand user needs
Make: select from and use a wider, more complex range of materials, components and ingredients, taking into account their properties
Evaluate: analyse the work of past and present professionals and others to develop and broaden their understanding

Select Extras:

KS3 There are some fantastic language video clips available here including situations such as a visit to the market:

KS3 BBC Bitesize – a visit to the market

Easy French Food – French Recipes